Recent Appearance
Oct. 16-19, 2014: Seabeck Haiku Retreat (Seabeck, WA) [read the comics]
Upcoming Appearances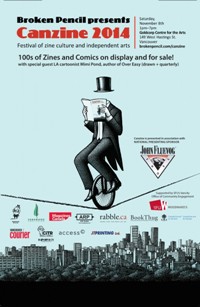 Nov.8, 2014: Canzine (Vancouver)
May 2015: Haiku Canada Weekend (Victoria, B.C.)
Oct. 2015: Haiku North America (Schenectady, N.Y.)
Testimonials

So funny I'm now crying over my laptop.


-Rahmatou Sangotte
Follow us
Subscribe to the Blog and receive daily comics by e-mail.
Subscribe to the Newsletter and receive comics, calendar of haiku contests, four times a year.

Learn haiku with Comics
Old Pond Comics is a comic strip about haiku featuring two frogs: Master Kawazu and his apprentice Kaeru.
Since 2007, Old Pond Comics delights poets of all levels by poking fun at haiku rules, illustrating famous haiku poems, and following the adventures of a young haiku apprentice.
What better way to learn and teach haiku than through haiku-comics? Start reading »
Publications
The popular Old Pond haiku-comics are published in the journal of three national haiku associations: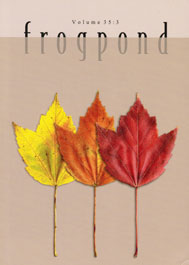 * Gong (Association Francophone de Haiku)
* Frogpond (Haiku Society of America)
* Haiku Canada Revew (Haiku Canada)
Haiku cartoons also appear monthly in
* The Bulletin (Geppo): a journal of Japanese Canadian community, history & culture.
____________________________________________________________________________
News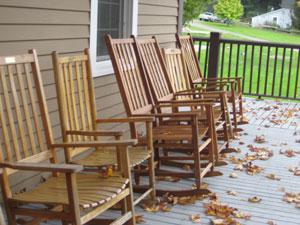 From October 16-192014, I was cartoonist-in-residence at the Seabeck Haiku Getaway.
I drewcomics during the event and presented them at the closing session.
Read the Seabeck 2014 comics »»