Follow us
Subscribed to my blog to receive comics by e-mail.
Subscribe to the Newsletter to receive a free list of haiku contests, new comics and more, four times a year.
Upcoming Appearances
May 2015: Haiku Canada Weekend (Victoria, B.C.)
May 23-24: VanCAF (Vancouver, BC)
Oct. 2015: Haiku North America (Schenectady, N.Y.) *to be confirmed*
Testimonials

So funny I'm now crying over my laptop.


-Rahmatou Sangotte

Learn haiku with Comics
Old Pond Comics is a comic strip about haiku featuring two frogs: Master Kawazu and his apprentice Kaeru.
Since 2007, Old Pond Comics delights poets of all levels by
* poking fun at haiku rules,

* illustrating famous haiku poems

* following the adventures of a young haiku apprentice.
What better way to learn and teach haiku than through haiku-comics? Start reading »
The Making Of my Haiku Life video
---
News
The Online store is now open!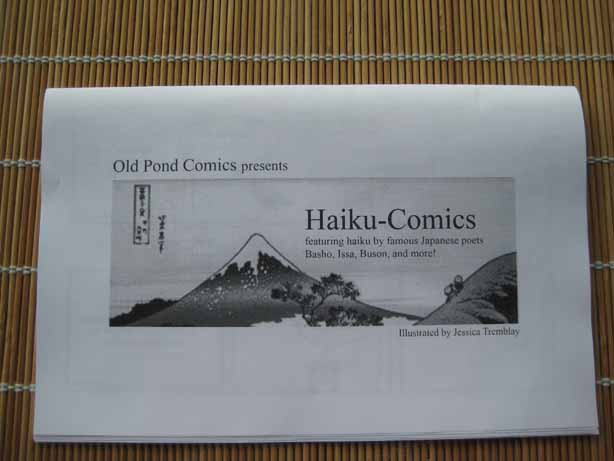 ---
Publications
Old Pond comics are published in the journal of three National Haiku Associations: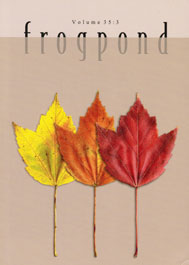 * Gong (Association Francophone de Haiku), France
* Frogpond (Haiku Society of America), U.S.A.
* Haiku Canada Revew (Haiku Canada)
Old Pond Comics are also published monhtly in:
* The Bulletin (Geppo): a journal of Japanese Canadian community, history & culture.