Old Pond Comics goes International!
Since 2008, Old Pond Comics has been available in English and French (with translations by the author).
Throughout the years, several fans of Old Pond Comics contributed translations in their own languages for the greatest joy of international haiku poets.
You'll find below comics translated in Slovak, Español, and Brazilian Portuguese.
Old Pond Comics welcome your translations at oldpondcomics AT GMAIL DOT com
Brazilin Portuguese [top]

(translated by Danielle Cotrim)
Español [top]
(traducidos al español para Editorial Dreamers)


















Slovak [top]
(translated by Martina Grmanova)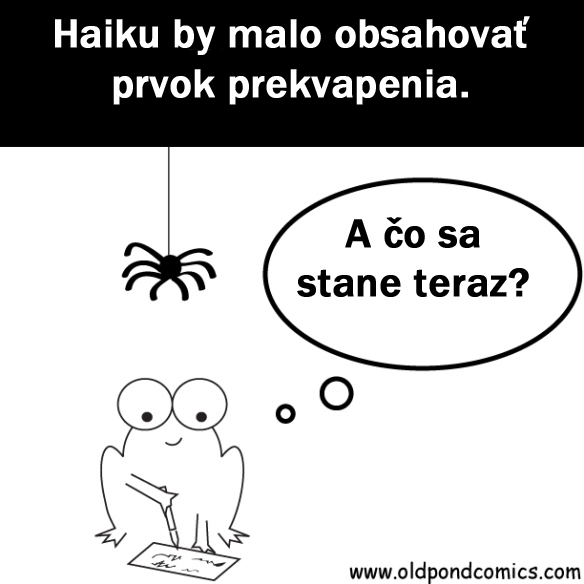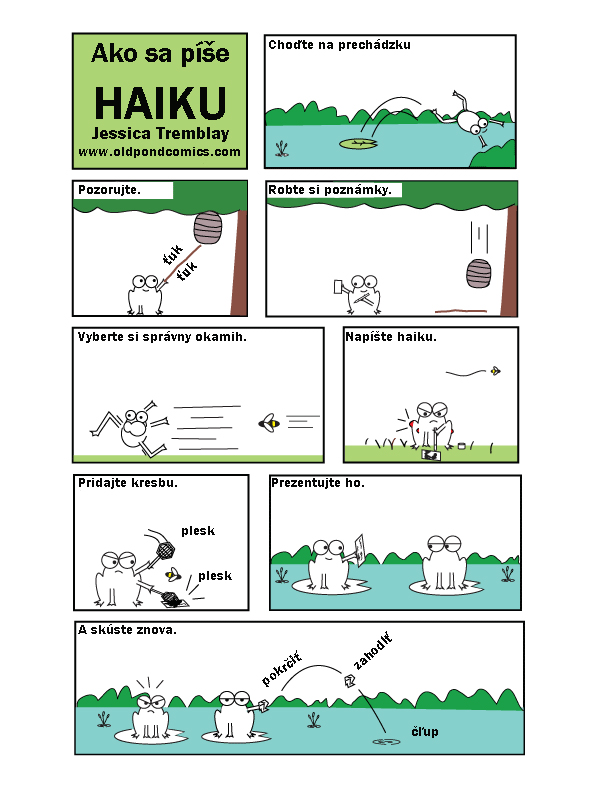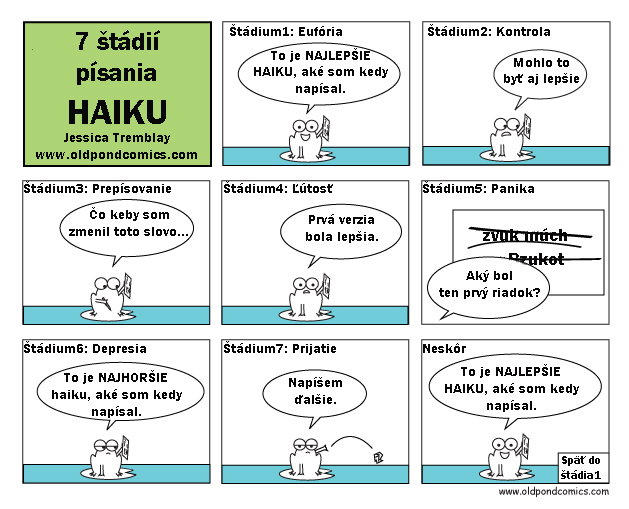 Bookmarks:
Want to contribute a translation of Old Pond comics? Send the translated comics, the language, and your name to oldpondcomics AT GMAIL DOT com
[top]

Next Chapter:Japanese Masters >>